Online
Donation Form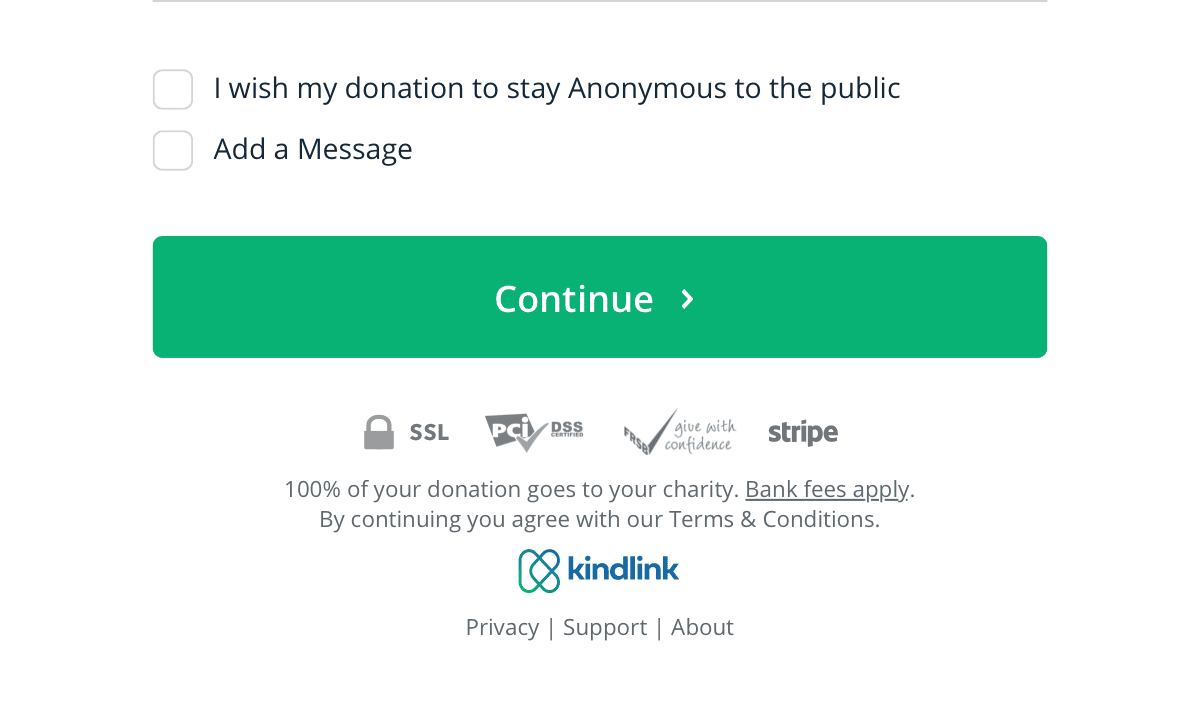 Boosting online fundraising with a sleek donation form.
Growing the impact of your good work as a charity, or a business, will always require raising funds. In a world, that's moving strongly towards digital technology, it's only natural to rely on online tools to boost fundraising.
We wanted to make an amazing donation processing experience, suited for an online and a mobile-first world. The tool had to be fast, enjoyable, secure, sleek and clear. On top of this, it had to be easily implemented to any existing technology stack that the existing 1000+ charity and business customers were utilizing.
Client

KindLink
Location

London, UK
Year

2018
Work

Product Design, UX Research, Information Architecture, UI and UX Design, Prototyping, Animation, Content Definition
01.

Complexity.

Charities want to know as much as possible to feed helpful data to their CRMs. Users hate filling out long forms, they want to be entertained, have a positive experience and be done with the process quickly.

Oh, and GDPR regulations were on the horizon with very strict rules about personal data and allowed for no excuses hidden in privacy policies – we had to explicitly and clearly ask for consent for each piece of personal data collected.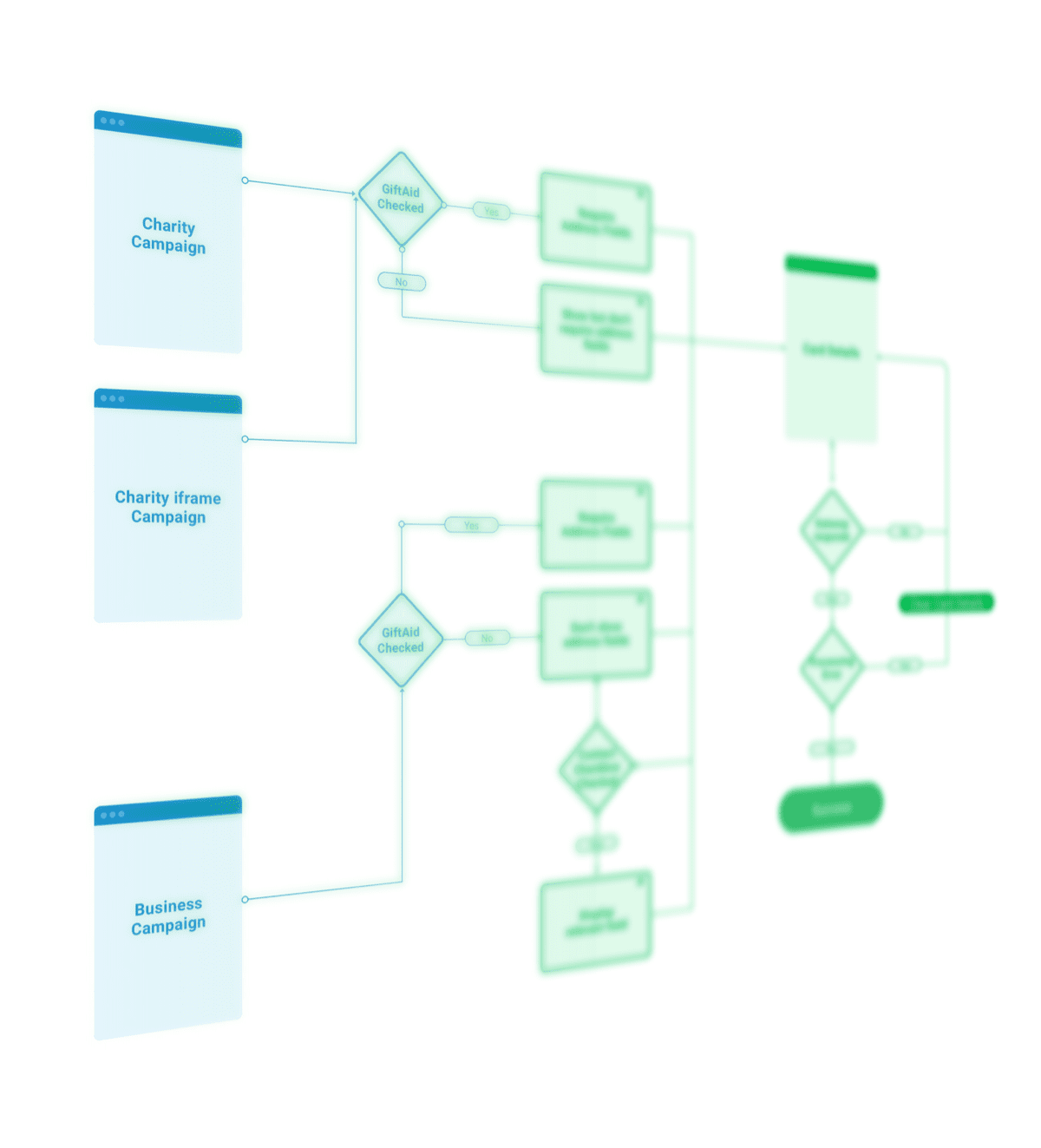 02.

Short or Long?

There's no shortage of donation and buying workflows, but I was aiming for a streamlined, user-friendly approach. Going through tons of forms was crucial to gaining insights on the best experiences, flows and optimisations and come up with the clean and concise solution

Balancing between complex requirements is where creative solutions pop out. Users want clear and short form – check. Charities get the option to get details from helpful users – check. Regulatory compliance – check.
03.

Have Some Fun.

Well, it's not fun like watching Netflix, but I spent a lot of time crafting an experience that was joyful even during the few seconds the user was waiting for his payment to be verified.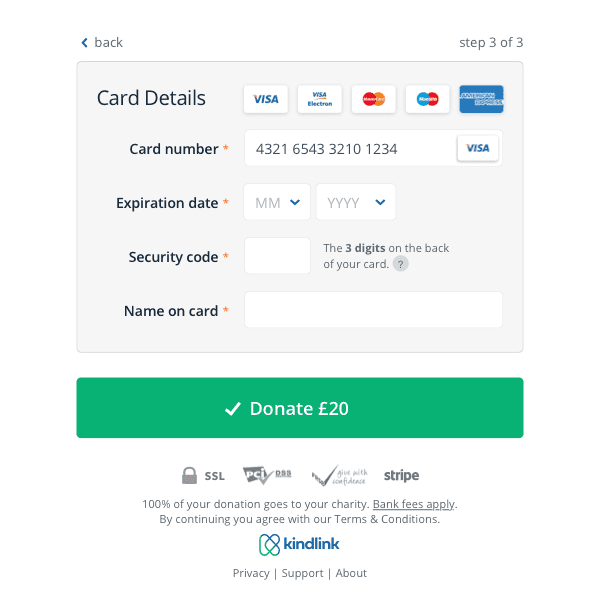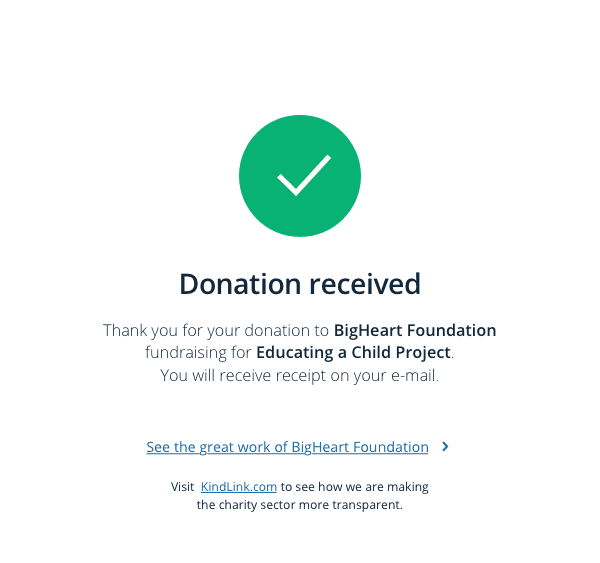 ---
---